Website for a Health tech company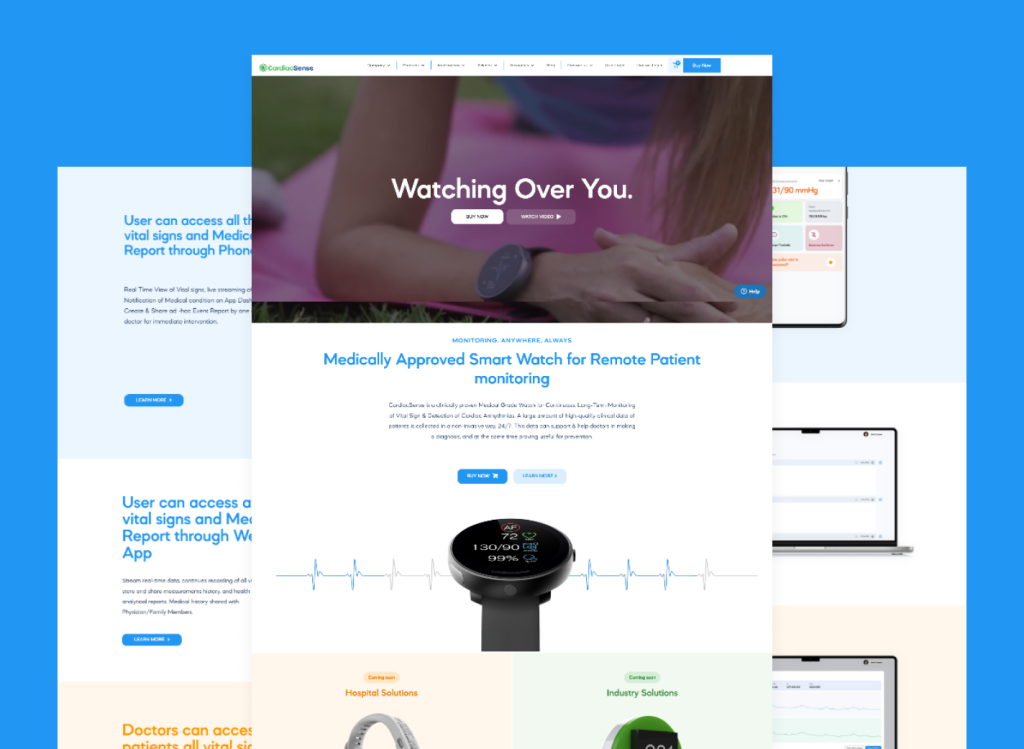 WordPress, HTML, CSS, Javascript, AWS
The client that develops fitness wearables, was struggling with their online presence. They lacked a well-designed website that could showcase their products effectively and drive traffic to their online store. As a result, their engagement with potential customers was low, which led to poor lead generation and sales.
We developed a responsive website for them with an integrated ecommerce flow to allow for easy online purchases. Our team also implemented advanced analytics tools to track website visitor behavior and optimize the user experience. Additionally, we optimized the website's SEO to improve search engine rankings and drive more traffic to the site.
The new website design and integrated ecommerce flow led to a significant increase in engagement and enquiries, ultimately resulting in increased revenue. The advanced analytics tools also provided valuable insights into customer behavior, allowing the Client to make data-driven decisions to further optimize their website and marketing strategy. Overall, our work helped them establish a stronger online presence and drive growth for their business.