B2B mobile app for diagnostic tests booking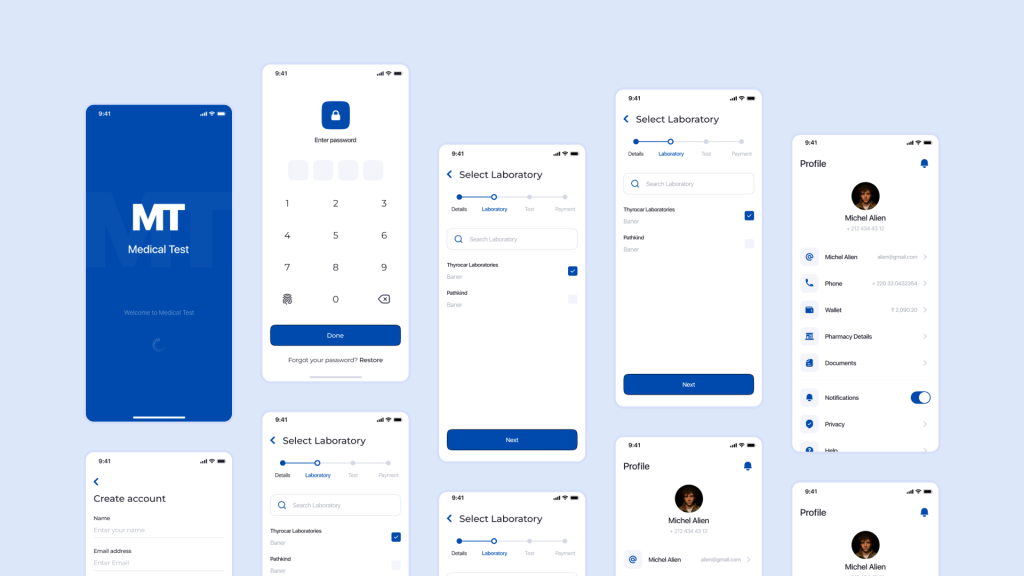 React Native, PHP Code Igniter, Javascript, AWS
Our client decided to launch an App that would help in managing the referral system for diagnostic centers. The existing system was time-consuming and inefficient, leading to dissatisfaction among the pharmacists who were responsible for referring patients. Moreover, the manual process led to a higher chance of errors and revenue leakage.
We developed a mobile app that streamlined the referral process and provided a more convenient way for pharmacists to refer patients. The app allowed pharmacists to sign up and refer patients to diagnostic centers through a few simple clicks. The referral status and earnings generated were tracked and managed efficiently through the app.
Our solution helped the client to improve the referral system for diagnostic centers, resulting in better engagement with pharmacists and more referrals. The mobile app provided convenience to the pharmacists, resulting in higher satisfaction levels and more referrals. The tracking and management of referrals and earnings were automated, leading to increased accuracy and reduced revenue leakage.