Mobile app and web based platform for a media giant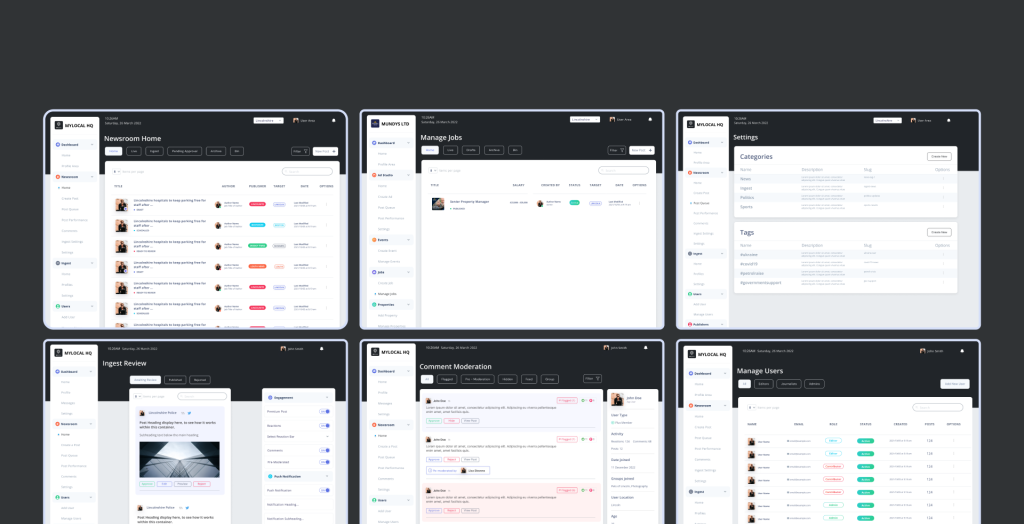 React Native, PHP Laravel, Javascript, AWS, CloudFront CDN
Our client, a media giant in the UK, faced a challenge in connecting the community of a specific county. The client wanted to create a hyperlocal social media network that would allow users to access the latest news, events, and services in their area. However, existing social media platforms were too broad and didn't offer the same level of customization and focus as a hyperlocal network.
We worked closely with the client to understand their vision and goals for the platform. Our team of developers and designers created a mobile and web-based platform that focused on the specific county, featuring news feeds, recruiting portals, real estate, media listings, business directories, and more. The platform allowed the community to connect and engage with each other in a way that was not possible before, bringing the county together through a shared digital space.
The hyperlocal network became a hub for the community to connect and access the latest news, events, and services, which drove engagement and user growth. The platform's various features, such as the business directory, helped local businesses reach new customers, while the real estate and media listings helped users find the best deals in their area. The platform's success led to increased revenue and brand recognition for the client, solidifying their position as a media leader.