Enabling Enterprise Transformation with Modern Data Analytics Solutions.
Fostering Enterprise Data Excellence through Strategic Planning, Architecture, and Analytics Solutions.
Staying ahead of the curve with a thorough understanding of emerging trends, techniques, and technology capabilities.
Trends in data solutions
Insights on tools, techniques and services
Exploratory research lab
Engage in industry forums
Setting a clear direction by assessing current state, desired outcome, and the path to get there.
Establish ambition
Deep-dive into existing data & data solutions
Determine Target State
Identify issues and constraints
Accelerating insights with cutting-edge real-time data solutions.

System Architecture – cloud & on-prem
Customer Journey
Design Thinking
Implementation considerations
Guaranteeing data quality and security through proper management and governance practices, paving the way for dependable analytics.
Current State assessment
Governance Operating Model
Metadata management
Policy, process and procedure review
Improving the efficiency of data transfer with flexible and nimble data pipelines.
Building and maintaining a robust analytics infrastructure that transforms raw or unstructured data for large-scale analysis.
Data architecture & management
Data modeling & analysis
Engineering
Adhering to strict data engineering practices to ensure data legality, organization, safety, accessibility, and credibility.
Provisioning
Monitoring & Security
Policy adherence
Disaster Recovery
Empowering clients to make informed decisions through efficient data management and control, leading to accurate insights and streamlined decision-making processes.
Establishing trust in data requires equipping its stakeholders with the necessary tools, training, and guidelines.
Continuous training and awareness
Policies and standards
Roles and Responsibilities
Ensuring the quality of critical data by implementing procedures to monitor, report, and address accuracy, completeness, and integrity issues.
Defined quality criteria
Automated DQ checks
Strong governance to mitigate DQ issues at the source
Developing comprehensive data glossaries, including data lineage, to enable users to understand and access business data with ease.
Business glossary & data dictionary
Data Lineage
Master, Reference, and Static data standards
We uncover valuable insights from intricate data through visualization techniques such as dashboards, which simplify the process of recognizing patterns, trends, and peculiarities.
By utilizing precise data visualization, the reporting procedures can be elevated to unparalleled heights.
Making complex data accessible, understandable, and usable
Transform, improve, and integrate data
Combine data from multiple sources
Deliver data in a useful and appealing way
Accelerated and precise insights from data are achieved with advanced visual representations.
Data cleaning
Statistical analysis & modeling
Dashboards and enhanced visualization
Better and faster insights
Expert proficiency in top-notch industry tools.
Tableau
Qlikview
Microsoft Power BI
and more...
Examine and record descriptive, predictive, and prescriptive models that can be generalized beyond current observed instances.
Conduct an initial exploration of accessible data to grasp the potential for analytics.
Data distribution histograms
Data completeness assessment
Outlier detection & Class (im)balance
Feature importance, sensitivity analysis
Fuse domain expertise, mathematical abilities, and masterful architectural and programming proficiency to yield robust, consistent, and insightful results from data.
Scientific literature review
Data cleaning feature engineering
Dimensionality reduction
Model proof of concept
Employ diverse modeling techniques to determine the optimal model(s).
Natural Language Processing, translation, understanding
Computer Vision
Speech detection, recognition
Audio/image noise reduction
Transforming into a data-driven organization entails embracing automated decision-making as a fundamental aspect of daily operations.
Closing the divide between solution architecture and technical execution in code.
AI Architecture
Choosing the right tools
Model benchmarking
Model implementation
Preserving AI models poses a challenge, necessitating ongoing monitoring, comprehension of limitations, and adaptation to the evolving world. We adopt a comprehensive, cyclical approach to model maintenance.
Deployment & Monitoring
Training data enhancement
Model enhancement
Performance metric refinement
The most frequently used types of decision-making systems based on the application are:
Prediction & Forecasting
Intelligent search and Conversational AI
Fraud & Risk management
Process (re)Engineering and Knowledge maps
Decision support systems
Evaluate the performance of the AI solution in meeting desired business objectives, and its resilience under adversarial conditions.
Data drift and concept drift estimation
Adversarial model analysis
AI impact on privacy assessment
Hardening models against adversarial attacks

Cognitive & Intelligent Automation
Enhance business efficacy by implementing Artificial Intelligence (AI), Business Process Management (BPM), and Robotic Process Automation (RPA) in the optimal balance and at the appropriate locations.
Specialized solutions/bots adept at communicating with both humans and computers, deeply connected to specialized downstream systems, can minimize the friction between individuals seeking information and accessing it.
Read, comprehend, and extract facts from documents
Interact with documents in Question-and-Answer fashion
Use linguistic features to express an idea/concept
Analyse and improve decision making process across services
Identify patterns and suggest process enhancements in vast human and machine communication networks.
Specialized integration with well-known communication systems
Forecast failure rate and recommend remediation strategies
Track all paths followed in completing a transaction
Determine various (controlled and otherwise) causes leading to failure
Streamline time to market, response time, and business inefficiencies through automated decision-making.
Track all paths followed in completing a transaction
Determine various (controlled and otherwise) causes leading to failure
Faster and more intelligent self-help portals
Automated decisions based on heuristics and management preferences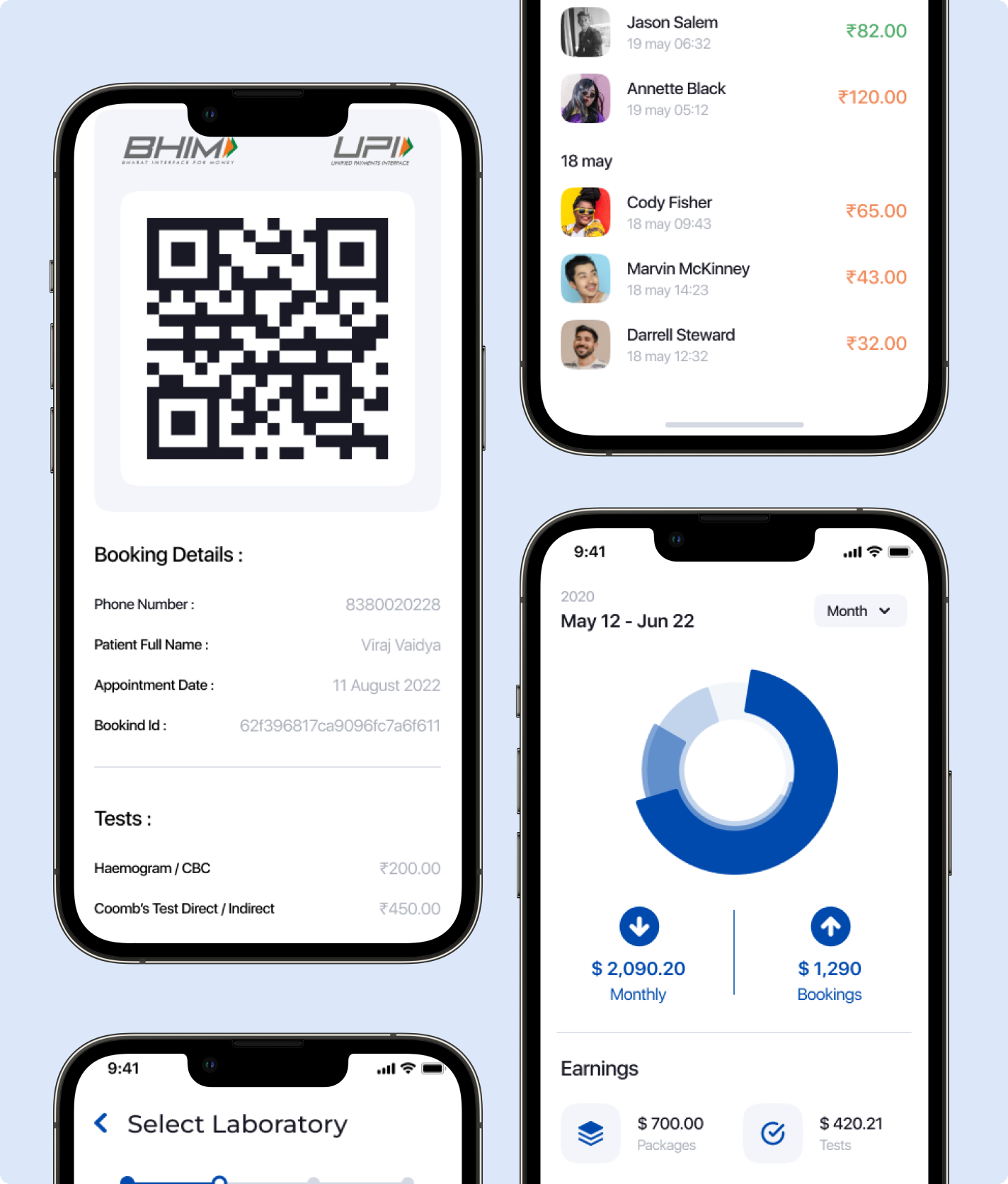 B2B mobile app for diagnostic tests booking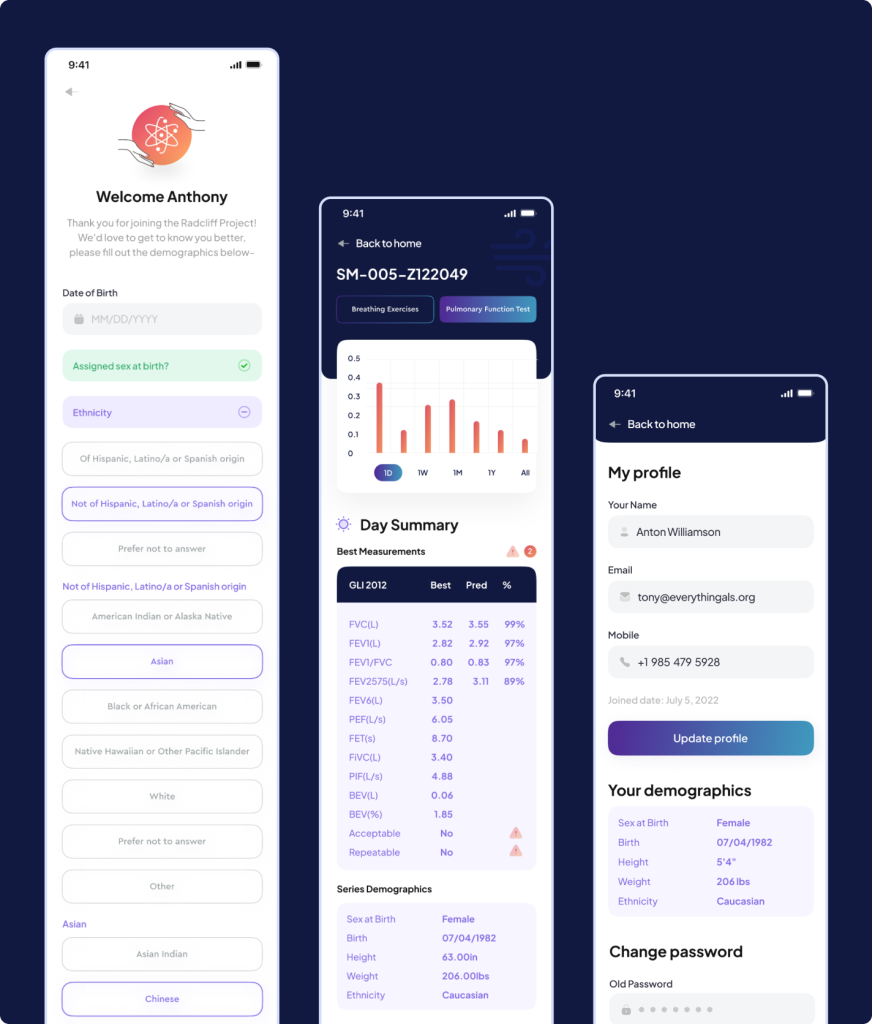 Mobile app and web platform for a leading ALS research organization
B2B mobile app for diagnostic tests booking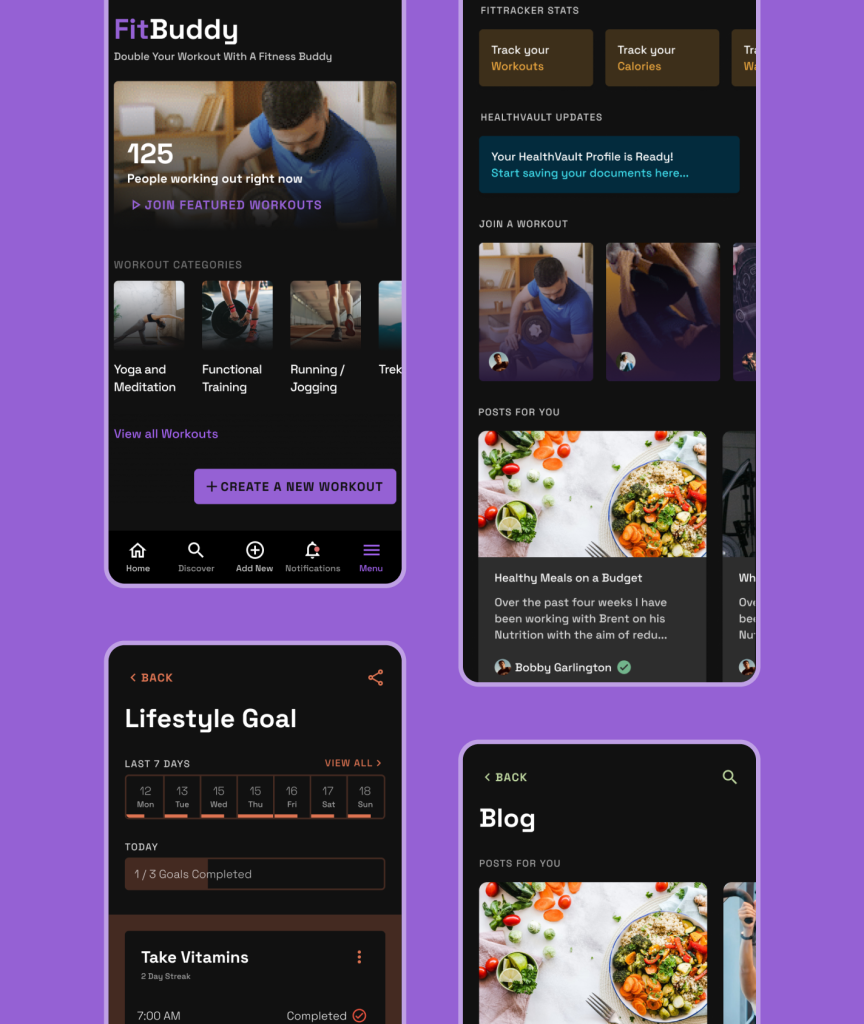 Mobile App for fitness influencers to build their community
Want to see more projects?
Let's collaborate to build an epic digital product